ClickTech Library Kit full-length mRNA_Seq
Based on its unique and proprietary click technology, baseclick has developed a long read/ full length NGS kits with superior performance. These kits solve the problems of todays conventional long read/full length library kits thanks to the novel click tech ligation.
Today: In RNA Library Kits enzymatic ligation is a limiting step , delivers only max. 40% efficiency and causes mayor problems
Mutations of exonic splicing enhancers motifs are significant contributors to genetic disorders.
Problem1
Simple point mutations can Inhibit affinity for splicing factors and alter alternative slicing, leading to altered mRNA sequences and protein translation.
Todays conventional RNA library kits are not able to detect this alternative splicing
Problem 2
Randomized primers lead automatically to a statistical cDNA length distribution and to a main problem of analytical software. The rates of aberrant and pre- mRNA splicing can not be evaluated at the nucleotide level to determine the quantity and identify of these events across splicing junctions.
Todays conventional RNA Library kit use solely randomized primers and therefore are not able to identify each artifact and where the aligned reads differ from reference genomes.
Problem 3
In order to give complete diagnostic information to the end user it is inevitable to have full length information from 5´End to 3´ End eg for cancer tissues.
Todays conventional RNA library kits do not reverse transcribe the complete cDNA significantly from the 3´End to the 5´End especially the very important 5´End is inaccessible for these kits.
NEW: ClickTech Ligation makes the difference in full length RNA Library kits, has no limits and delivers up to 95% click efficiency
baseclick's ClickTech Library Kit full – length mRNA Seq has been developed for e.g sequencing of total mRNA or the whole exome of cells for genetic diagnosis. The kit provides reagents for cDNA synthesis of any RNA pool and introduces a single clickable nucleotide at the 3'End of cDNA. This azide modified single stranded cDNA can react with alkyne-adapter sequence in a highly selective fashion under benign click reaction conditions yield 95%. With the included special designed primer, the adapter clicked single stranded cDNA can be use for PCR amplification of the cDNA pool as such or for targeted genes amplification. Sanger Sequencing of specific sequences achieved a high accuracy of 99.999% certainty.
Discover our new kit in our online shop or simply contact us.
The Proof: Why is the ClickTech Library Kit superior to all other conventional long read/ full-length RNA Library kits
ClickTech mRNA Library Kits full length:
Don`t be satisfied with less !
ClickTech mRNA Library Kits are dedicated to determine the location of both simple point mutations and alternative slicing and shows no limitation by exon – intron organization of genes
No recurrent functional misinterpretations of RNA -seq data caused by sample specific gene length bias
ClickTech mRNA Library Kits enable full length and complete exome analysis of cancer and other samples
No inaccessible regions, nothing left out , from 5'End to 3'End complete diagnostic information
ClickTech mRNA Library Kits enable the detection and

c

orrect quantification of splice variants

and their true transcription start – and end sites, in both short and long mRNA molecules
ClickTech mRNA library kits do not use randomized primers
No artefacts and clear information where the aligned reads differ from reference genomes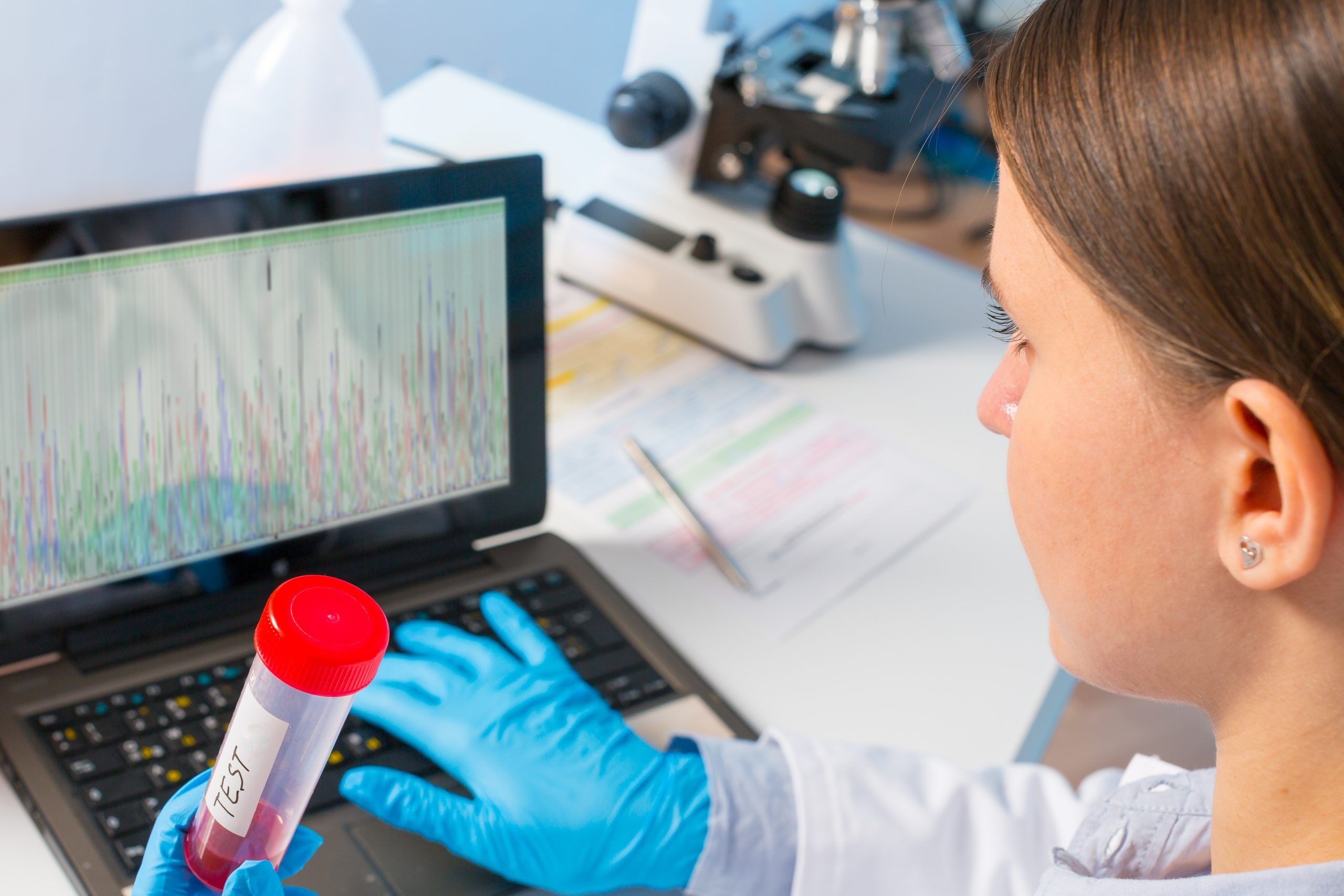 Where can I get these kits?
Order now the ClickTech Library Kit full-length mRNA_Seq with the product number BCK-CTL-FRS from baseclick.
Further kits for diagnostic are in planing. We are in the final steps, just need a bit more time. Please check back in a few weeks here or subscribe to our newsletter to stay informed.
These kits are compartible with machines from Illumina, Pacific Biosciences and BGI.
Literature
RNA library preparation based on enzyme-free click ligation[1]
DNA library preparation based on click chemistry[2]
Next-generation sequencing of 3'-ends of mRNA[3]
DNA polymerase compatibility of unnatural backbone mimics[4]
Selected references
[1] A. Routh, S. R. Head, P. Ordoukhanian, J. E. Johnson, J. Mol. Biol. 2015, 427, 2610–2616.
[2] F. Miura, T. Fujino, K. Kogashi, Y. Shibata, M. Miura, H. Isobe, T. Ito, 2018, 1–11.
[3] A. Routh, P. Ji, E. Jaworski, Z. Xia, W. Li, E. J. Wagner, Nucleic Acids Res. 2017, 45, 1–16.
[4] A. Shivalingam, A. E. S. Tyburn, A. H. El-Sagheer, T. Brown, J. Am. Chem. Soc. 2017, 139, 1575–1583.