Product Application for...
Product Enatiomeric structure
Product Modification Type
4-Azidobenzoic acid
Aromatic Linker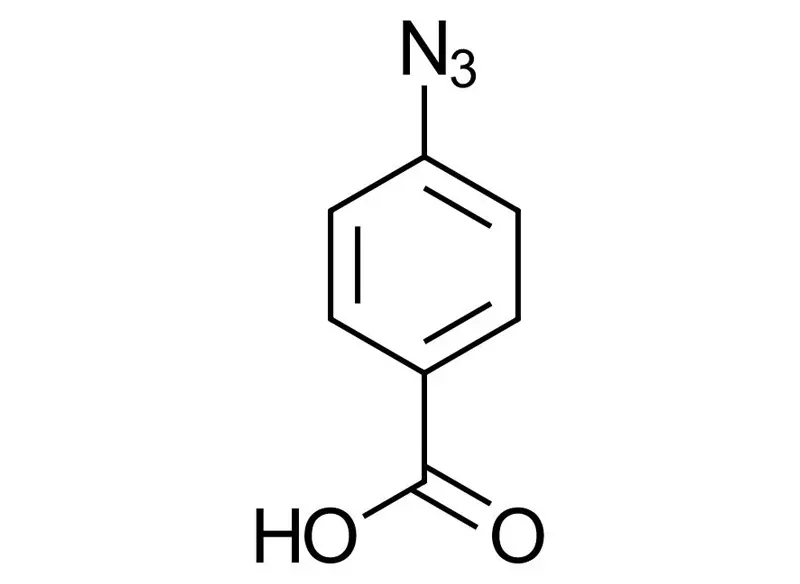 4-Azidobenzoic acid is an aromatic azide generally used in click reactions.

LITERATURE

Organic Azides: An Exploding Diversity of a Unique Class of Compounds, S. Bräse et al., 2005, Angewandte Chemie Int. Ed., Vol. 44(33), p. 5188-5240

Molecular Formula
Shelf Life

12 months unopened after receipt

Storage Conditions
Molecular Weight
Purity
Physical State
CAS Number
Additional name

P-Azidobenzoic acid; Benzoic acid, 4-azido-; 4-Azido-benzoic acid;4-N3-benzoic acid

Preparation/Handling

For a 10 mM solution add 612 μL to 1mg.