show blocks helper
Product Application for...
Product Enatiomeric structure
Product Modification Type
5/6-Carboxyrhodamine 110-PEG4-Alkyne
Green Fluorescent Dye Alkyne to label DNA/RNA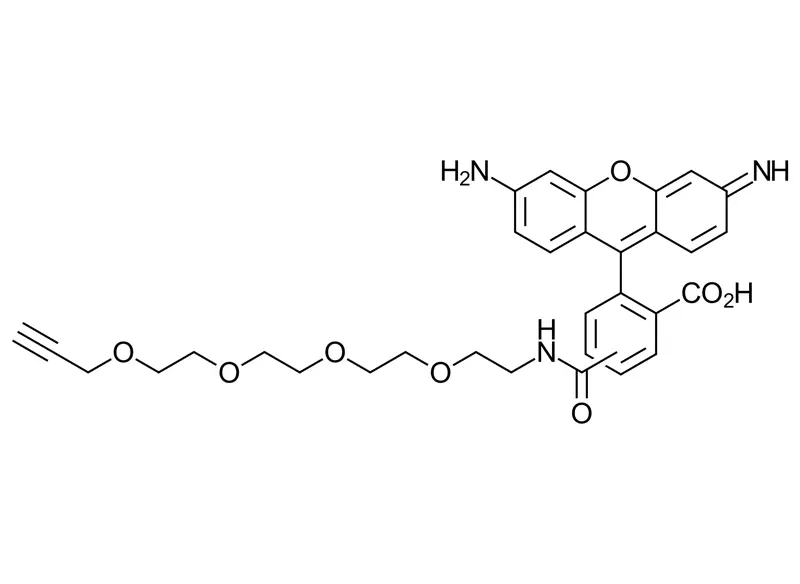 1.0 mg

BCAL-001-1

€ 100,00
5.0 mg

BCAL-001-5

€ 380,00
Terminal alkyne-green fluorescent dye, that can be used for the fluorescent labeling of Azide-tagged molecules via click chemistry.

Molecular Formula
Shelf Life

12 months unopened after receipt

Storage Conditions
Molecular Weight
Purity
Physical State
CAS Number
Additional name

FAM alternative; Alexa Fluor 488 alternative; Atto 488 alternative; CF 488A dyes alternative; DyLight 488 alternative

Absorption (max)
Emission (max)
Ɛ (max)
Solubility
Preparation/Handling

For a 10 mM solution add 170 μL to 1mg.