show blocks helper
Product Application for...
Product Enatiomeric structure
Product Modification Type
Alkyne Palmitic Acid
Alkyne Fatty Acid for Protein Acylation Analyses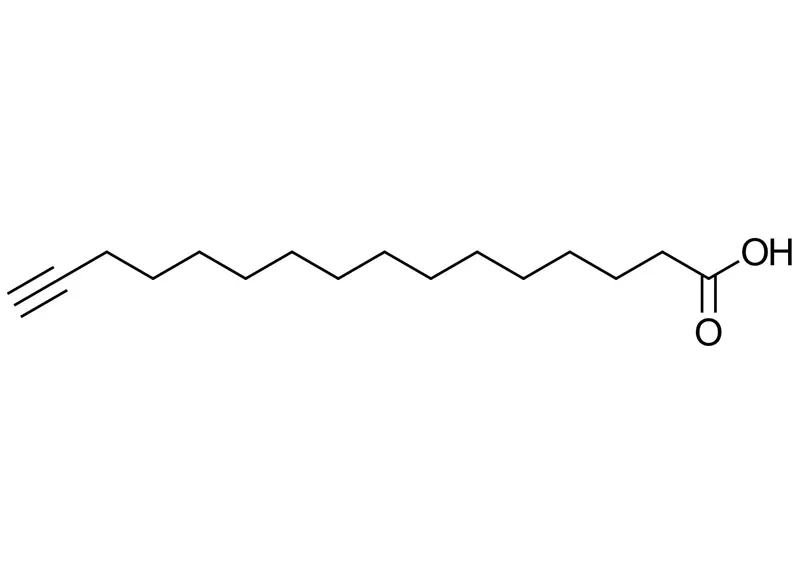 5.0 mg

BCAL-015-5

€ 150,00
25 mg

BCAL-015-25

€ 320,00
The Alkyne Palmitic Acid derivative can be used in characterization studies of post-translational protein palmitoylation. The alkyne group can be click ligated to fluorescent probes for simple, rapid and sensitive detection.

LITERATURE

H. C. Kolb, K. B. Sharpless, Drug. Discov. Today 2003, 8, 1128–1137.

M. Münzel, U. Lischke, D. Stathis, T. Pfaffeneder, F. A. Gnerlich, C. A. Deiml, S. C. Koch, K. Karaghiosoff, T. Carell, Chem. – A Eur. J. 2011, 17, 13782–13788.

Molecular Formula
Shelf Life

12 months unopened after receipt

Storage Conditions
Molecular Weight
Purity
Physical State
CAS Number
Additional name
Solubility
Preparation/Handling

For a 10 mM solution add 396 μL to 1mg.