show blocks helper
Product Application for...
Product Enatiomeric structure
Product Modification Type
Biotin-PEG3-Azide
Biotinylation Reagent for Labeling DNA/RNA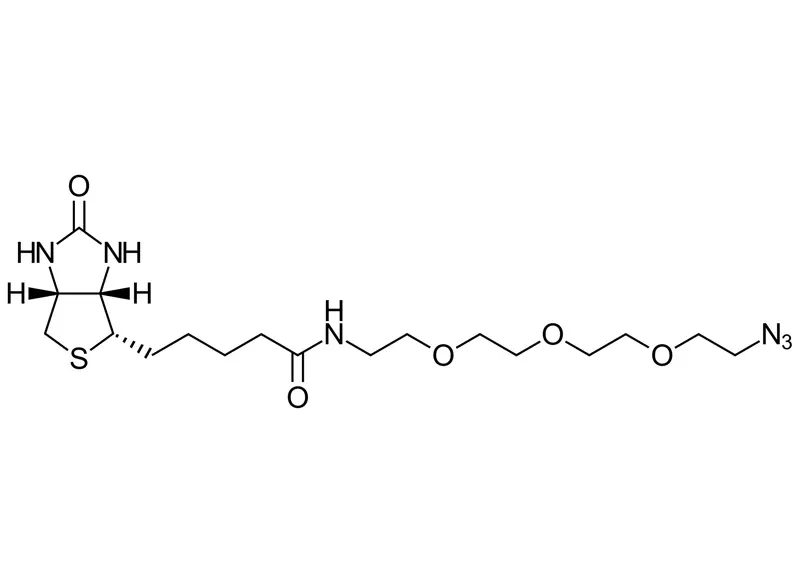 1.0 mg

BCFA-021-1

€ 150,00
5.0 mg

BCFA-021-5

€ 210,00
The Biotin-PEG3-Azide can be attached to your sample using CuBr-mediated click chemistry. Once attached to a biomolecule fluorescence microscopy detection can be carried out using the well-known signal enhancement strategy of incubation with a fluorescent streptavidin-conjugate.

Molecular Formula
Shelf Life

12 months unopened after receipt

Storage Conditions
Molecular Weight
Purity
Physical State

off-white to pale brown powder, solid or crystals

CAS Number
Solubility
Preparation/Handling

For a 10 mM solution add 224 μL to 1mg.