show blocks helper
Product Application for...
Product Enatiomeric structure
Product Modification Type
Cyanine7-Alkyne
Cy7 Alternative Fluorescent Dye Alkyne to label DNA/RNA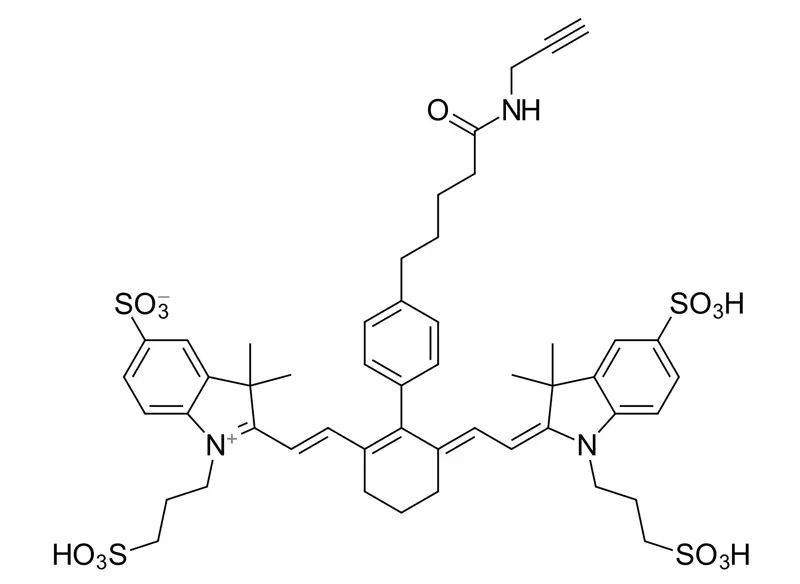 1.0 mg

BCAL-013-1

€ 180,00
5.0 mg

BCAL-013-5

€ 450,00
Cyanine 7 Alkyne is a clickable Cy7 alternative to fluorescently label azide-functional biomolecules following click reactions.

Molecular Formula

C49H55N3O13S4 (Protonated)

Shelf Life

12 months unopened after receipt

Storage Conditions
Molecular Weight
Purity
Physical State
CAS Number
Additional name

Alexa Fluor 750 alternative; DyLight 750 alternative; IRDye 750 alternative

Absorption (max)
Emission (max)
Ɛ (max)

PBS, pH 7.5: 255,000 cm-1M-1

Solubility
Preparation/Handling

For a 10 mM solution add 99 μL to 1 mg.
For a 10 mM solution add 495 μL to 5 mg.