show blocks helper
Product Application for...
Product Enatiomeric structure
Product Modification Type
EterneonTM-350/455 NHS
Special Fluorescent Large Stoke Shift Dye to label DNA/RNA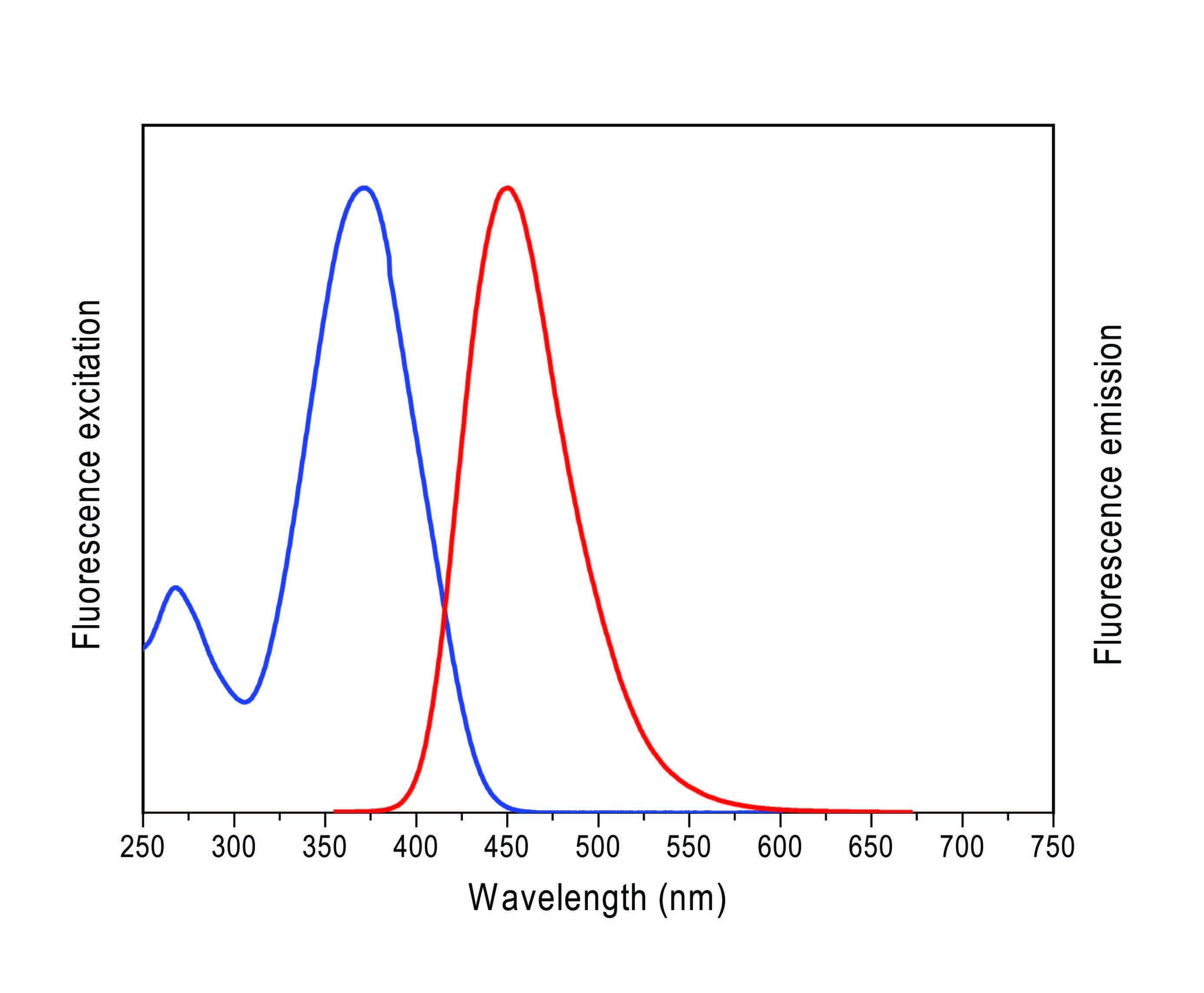 1.0 mg

BCFA-031-1

€ 40,00
5.0 mg

BCFA-031-5

€ 154,00
Probably the greatest advantage of this very special class of dyes is that they show quite outstanding spectral properties. Since absorption and emission wavelength are separated by a broad shift, they are optimal dyes for multiplexing with other dyes. One excitation wavelength can be used for instance to readout two dyes. Additionally, these dyes are ultra-photostable and mainly pH independent.

What are the Eterneon dyes?

Our EterneonTM dyes are a special class of ultra-stable fluorescent dyes. Our long stokes-shift ones even have well separated peaks of absorbance and emission, so it is very convenient to characterize your sample with very sharp and strongly fluorescent signals. These special dyes are oligothiophene based, uncharged and not pH sensitive.

Shelf Life

12 months unopened after receipt

Storage Conditions
Molecular Weight
Purity
Physical State
CAS Number
Absorption (max)
Emission (max)
Ɛ (max)
Solubility

DMSO, DMF, DCM, Water/Tween® 20 (0.5 %), PBS

Preparation/Handling

For a 10 mM solution add 283 μL to 1 mg.