show blocks helper
Product Application for...
Product Enatiomeric structure
Product Modification Type
H2N-PEG4-Alkyne
Bifunctional PEG Linker Alkyne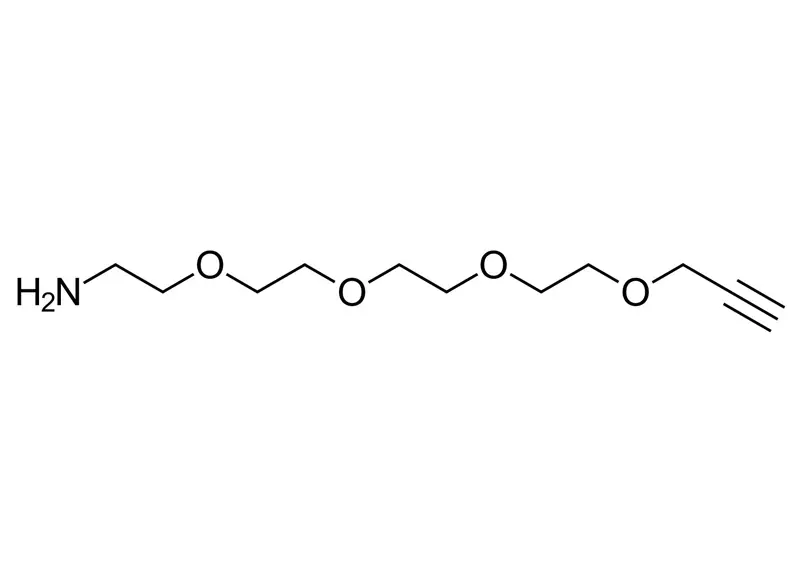 10 mg

BCL-091-10

€ 115,00
This Alkyne-PEG4-Amine is a hetero-bifunctional compound to crosslink azide -molecules (by click reaction with the alkyne group) to carbonyl groups in the presence of e.g. activated esters (e.g. NHS esters) taking advantage of the amine. Thanks to the hydrophilic PEG spacer the compound is water soluble and thus treatment of biomolecules that treated in aqueous media is possible.

Molecular Formula
Shelf Life

12 months unopened after receipt

Storage Conditions
Molecular Weight
Purity
Physical State

slightly yellow oil; might crystallize at -20 °C

CAS Number
Additional name

Alkyne-PEG4-Amine; Acetylene-PEG4-Amine

Solubility

DMSO, DMF, DCM, Chloroform, EtOAc

Preparation/Handling

For a 10 mM solution add 432 μL to 1mg.