show blocks helper
Product Application for...
Product Enatiomeric structure
Product Modification Type
HO-PEG2-Azide
Bifunctional PEG Linker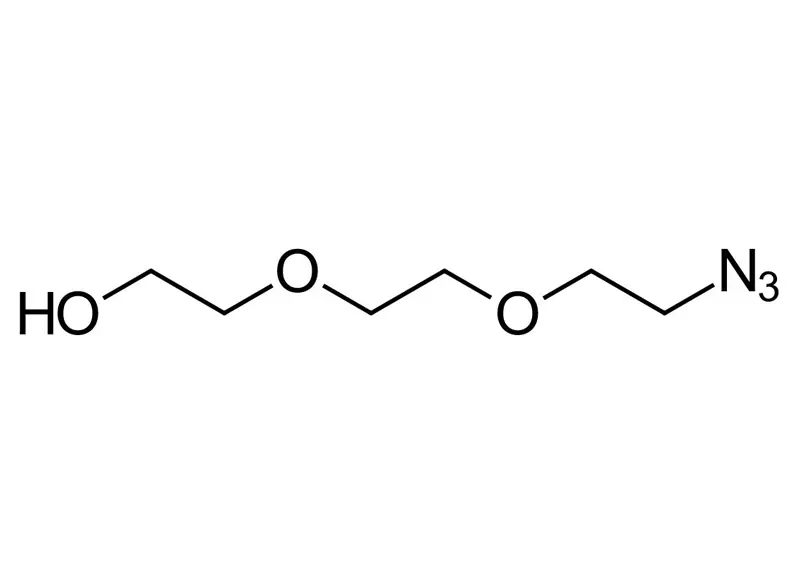 HO-PEG2-Azide can be sucessfully used in click reactions to gain spacing and another fuctionality.

LITERATURE

H. C. Kolb, M. G. Finn, K. B. Sharpless, Angew. Chemie – Int. Ed. 2001, 40, 2004–2021.

Molecular Formula
Shelf Life

12 months unopened after receipt

Storage Conditions
Molecular Weight
Purity
Physical State

clear colorless to yellow oil

CAS Number
Additional name

2-[2-(2-Azidoethoxy)ethoxy]ethanol, 8-Azido-3,6-dioxaoctanol, 1-Azido-8-hydroxy-3,6-dioxaoctane

Preparation/Handling

For a 10 mM solution add 570 μL to 1mg.