show blocks helper
Product Application for...
Product Enatiomeric structure
Product Modification Type
PEG24-Azide
PEG Linker to Increase Water-solubility or to Mask your target Molecule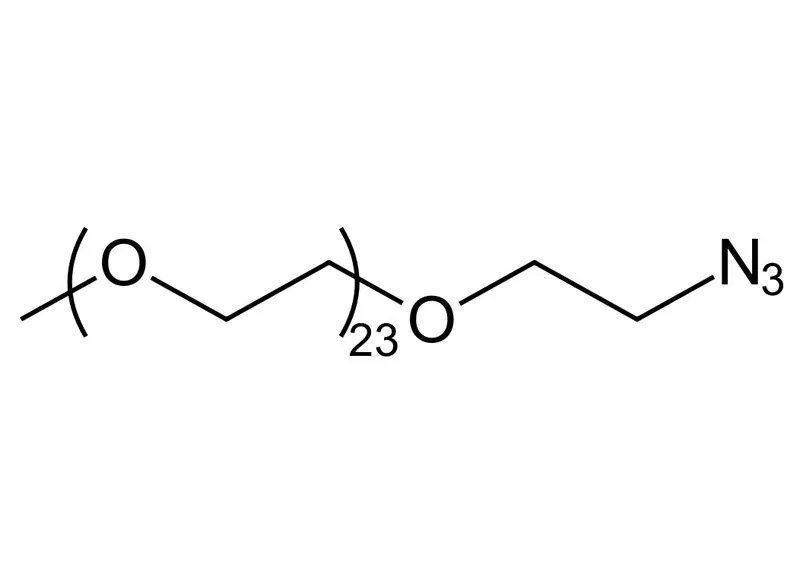 This PEGylation reagents adds water solubility your (bio-)molecule as well as it helps to mask you compound in biological media

LITERATURE

H. C. Kolb, M. G. Finn, K. B. Sharpless, Angew. Chemie – Int. Ed. 2001, 40, 2004–2021.

Molecular Formula
Shelf Life

12 months unopened after receipt

Storage Conditions

-20 °C, dry, inert gas hydroscopic

Molecular Weight
Purity
Physical State
CAS Number
Solubility

Methylene chloride, Acetonitrile, DMAC, DMSO, Water

Preparation/Handling

For a 10 mM solution add 89 μL to 1mg.