We enable nucleic acid labeling and bioconjugation
At baseclick we believe that bioconjugation is not just a method to connect (bio)molecules, but a tool to develop valuable applications.
Simple methods for efficient and robust nucleic acid labeling are at the core of the baseclick technology.
Our mission is to develop and provide the best nucleic acid labeling applications and reagents for the life science market.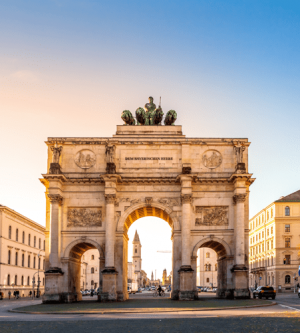 History
In 2008 BASF venture capital and Prof. Thomas Carell from the LMU Munich started to turn this mission into reality and founded baseclick GmbH, with its site close to Munich.
Back then, it was very hard, using standard labeling techniques such as dye-building blocks, NHS-chemistry or other techniques to efficiently modify nucleic acids with multiple modifications. This was due to a lack of efficiency and simplicity in labeling technology. So, a new strategy was needed: click chemistry!
Since then scientists at baseclick and elsewhere are improving the technology and widening its scope by creating inventive applications. Our expertise in this field has led to collaborations with leading companies and laboratories in pharma, life science and academia.
But what about pricing and quality? Even a great technology should be offered in good quality at reasonable prices. Therefore, we have developed a high-quality affordable product portfolio on click chemistry-based applications to support your research.
One Reaction Type – Various Applications
Our versatile bioconjugation method has shown its superiority in various segments such as
EdU cell proliferation assays
Custom modified oligonucleotides
Reagents and labels for click chemistry
Aptamer research
(m)RNA research
Peptide and protein labeling
Additional tools for purification, staining and transfection
Find more information about our applications on the technology page and discover our products in our online shop or simply contact us.
Inventing the Future – Current Research
Even after a decade of developing bioconjugation applications, we are convinced that many more are to come about. Therefore, we continue our research to explore new click chemistry applications and to develop new products and kits for you.
While having own pipelines on NGS library preparation and mRNA labeling technologies, we are always looking forward to new partnerships in research and development.
We are keen to get to know you and your ideas to discuss potential collaborations or to understand how we can help and are looking forward to your email:
Interested in new projects?
Get in touch with our Experts 
Moreover, we are very honored to have been awarded already four research grants from the European Union as partner / beneficiary organization. Please find below the corresponding websites for more information on research, partners and the projects.