[woof sid="shoppingCart" autohide=0]
DBCO-C6-Alkyne
Bifunctional linker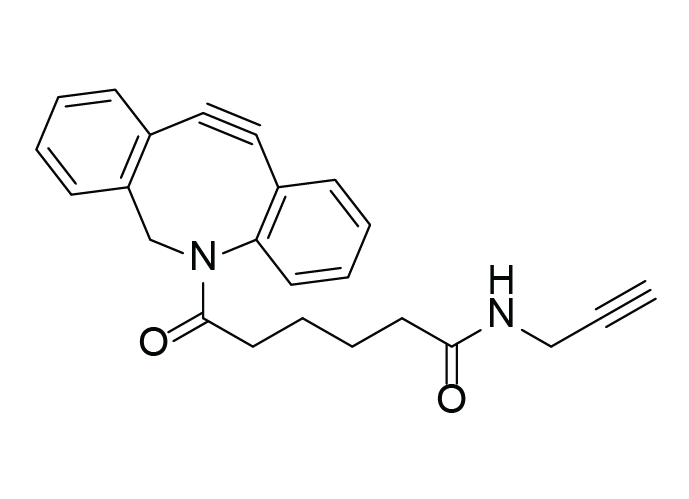 10 mg

BCL-035-10

€ 130,00
The heterobifunctional linker DBCO-C6-Alkyne contains an Alkyne and a DBCO moiety which enable the possibility to perform two sequential click reactions in an orthogonal way. Therefore this linker offers a great potential to cross link to azide containg biomolecules by just using high efficient Click Chemistry. There is also the possibility to selectively click the alkyne before the DBCO [1]. Therefore this linker offers great potential for the synthesis of Antibody-drug-conjugates (ADC).

LITERATURE

[1] Transient protection of strained alkynes from click reaction via complexation with copper, S. Yoshida et al., 2014, Journal of the American Chemical Society, Vol. 136(39), p. 13590-13593.

Molecular Formula
Shelf Life

12 months unopened after receipt

Storage Conditions
Molecular Weight
Purity
Physical State
CAS Number
Additional name

N-(propargylamidoadipoyl)-dibenzoazacyclooctyne

Solubility

DMSO, DMF, DCM, THF, Chloroform

Preparation/Handling

For a 10 mM solution add 1350 μL to 5 mg.
For a 10 mM solution add 2699 μL to 10 mg.