[woof sid="shoppingCart" autohide=0]
DBCO-PEG4-Alkyne
Bifunctional linker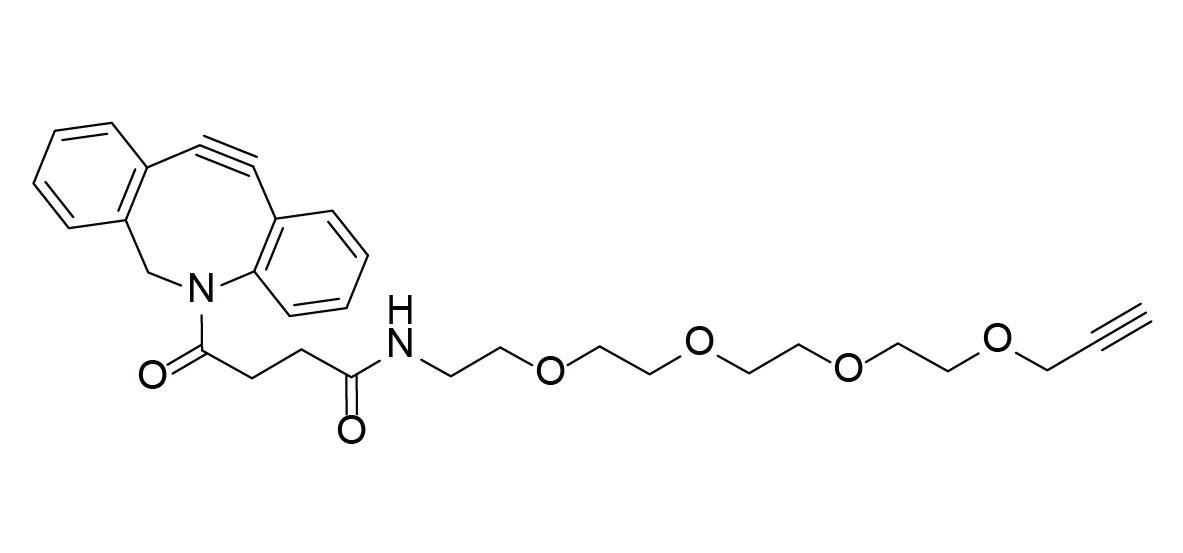 10 mg

BCL-036-10

€ 160,00
The heterobifunctional linker DBCO-PEG4-alkyne contains an Alkyne and a DBCO moiety which enable the possibility to perform two sequential click reactions in an orthogonal way. Therefore this linker offers a great potential to cross link azide containing biomolecules by just using high efficient Click Chemistry. The introduction of the hydrophilic PEG4 spacer reduces aggregation and precipitation during the labeling reaction and also minimizes steric hindrance between the conjugate. There is also the possibility to selectively click the alkyne before the DBCO [1]. Therefore this linker offers great potential for the synthesis of Antibody-drug-conjugates (ADC).

LITERATURE

[1] Transient protection of strained alkynes from click reaction via complexation with copper, S. Yoshida et al., 2014, Journal of the American Chemical Society, Vol. 136(39), p. 13590-13593.

https://doi.org/10.1021/ja507660x

Strategies and challenges for the next generation of antibody–drug conjugates, A. Beck et al., 2017, Nature Reviews Drug Discovery, Vol. 16, p. 315–337.

Molecular Formula
Shelf Life

12 months unopened after receipt

Storage Conditions
Molecular Weight
Purity
Physical State
CAS Number
Solubility

DCM, THT, Acetonitrile, DMF, DMSO

Preparation/Handling

For a 10 mM solution add 965 μL to 5 mg.
For a 10 mM solution add 1930 μL to 10 mg.