[woof sid="shoppingCart" autohide=0]
DBCO-PEG4-DBCO
Homobifunctional linker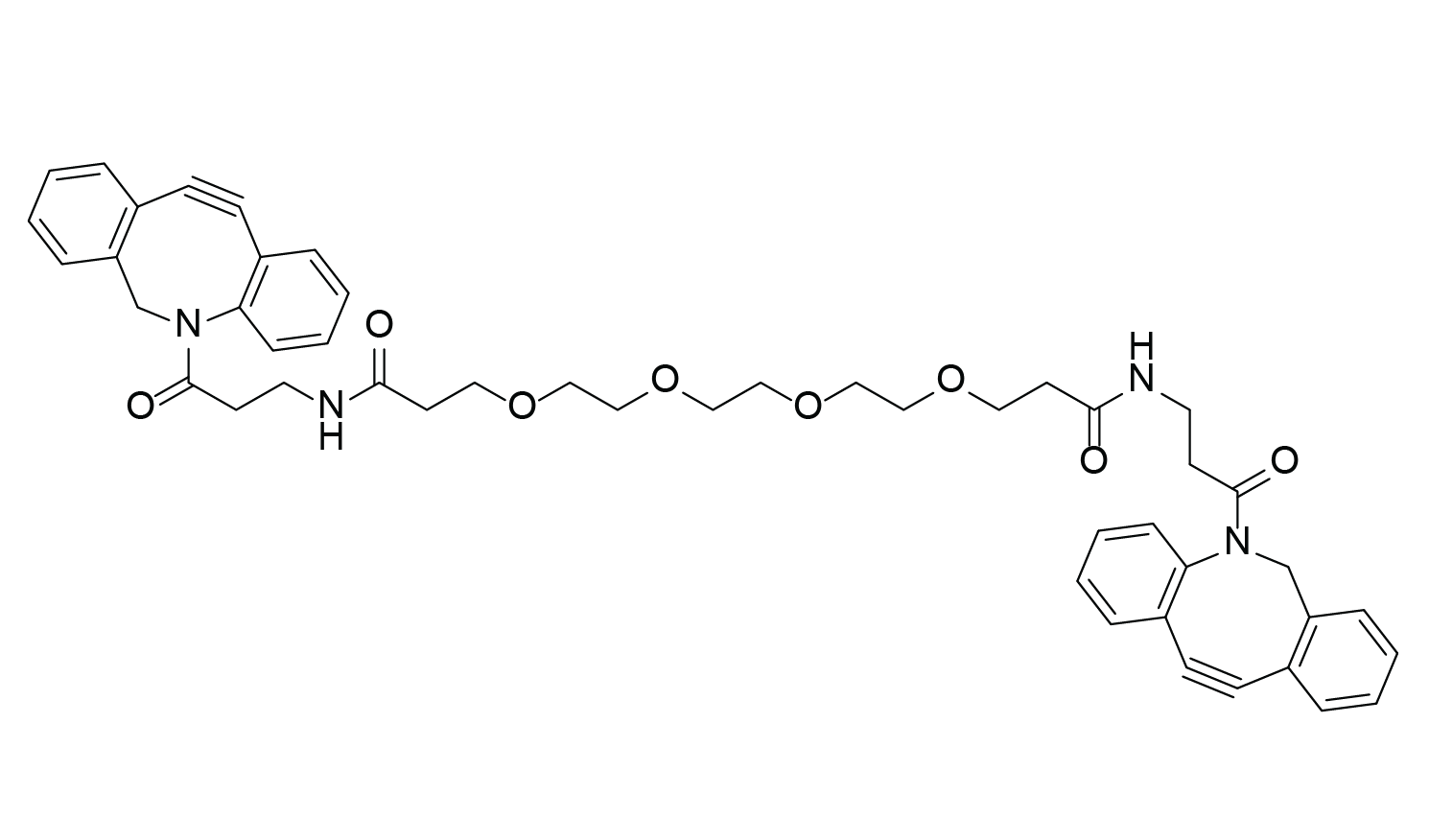 10 mg

BCL-039-10

€ 140,00
The homo bifunctional linker DBCO-PEG4-DBCO contains two DBCO moieties which enable reaction with two azides. This linker is well suited for cross linking when used in excess [1,2] but enables other interesting possibilities as circularization of biomolecules containing two azides. The hydrophilic PEG4 spacer increase water solubility needed for reaction with biomolecules in aqueous media.

LITERATURE

[1] Generation of therapeutic protein variants with the human serum albumin binding capacity via site-specific fatty acid conjugation, J. Cho et al., 2017, Scientific Reports, Vol. 7(1), 18041.

https://doi.org/10.1038/s41598-017-18029-y

[2] An expanded genetic code facilitates antibody chemical conjugation involving the lambda light chain, A. Kato et al., 2021, Biochemical and Biophysical Research Communications, Vol. 546, p. 35-39.

https://doi.org/10.1016/j.bbrc.2021.02.005

Characterization and scaled-up production of azido-functionalized silk fiber produced by transgenic silkworms with an expanded genetic code, H. Teramoto et al., 2019, International Journal of Molecular Sciences, Vol. 20(3), 616.

Molecular Formula
Shelf Life

12 months unopened after receipt

Storage Conditions
Molecular Weight
Purity
Physical State

white to light yellow powder

CAS Number
Solubility
Preparation/Handling

For a 10 mM solution add 123 μL per 1 mg.