show blocks helper
Product Application for...
Product Enatiomeric structure
Product Modification Type
5/6-Sulforhodamine 101-PEG3-Azide (Texas Red Alternative)
Texas Red Alternative Fluorescent Dye to label DNA/RNA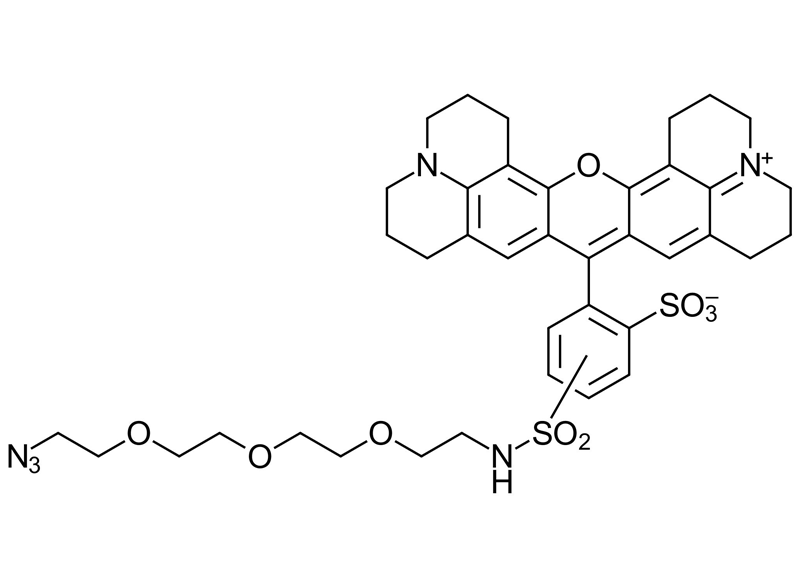 1.0 mg

BCFA-044-1

€ 80,00
5.0 mg

BCFA-044-5

€ 240,00
This Texas Red alternative red fluorescent dye is functionalized with an azide, enabling it´s conjugation to nucleic acids and other biomolecules by click labeling. It shows identical to almost identical spectral properties to Alexa Fluor® 594 oder DyLight 594 dyes.

Molecular Formula
Shelf Life

12 months unopened after receipt

Storage Conditions
Molecular Weight
Purity
Physical State

dark red to dark blue solid

CAS Number
Additional name

Texas Red; Red-emitting fluorophore

Excitation (max)
Emission (max)
Ɛ (max)
Solubility
Preparation/Handling

For a 10 mM solution add 123 μL to 1mg.