[woof sid="shoppingCart" autohide=0]
Biotin Azide Plus
Improved biotinylation reagent for labeling by CuAAC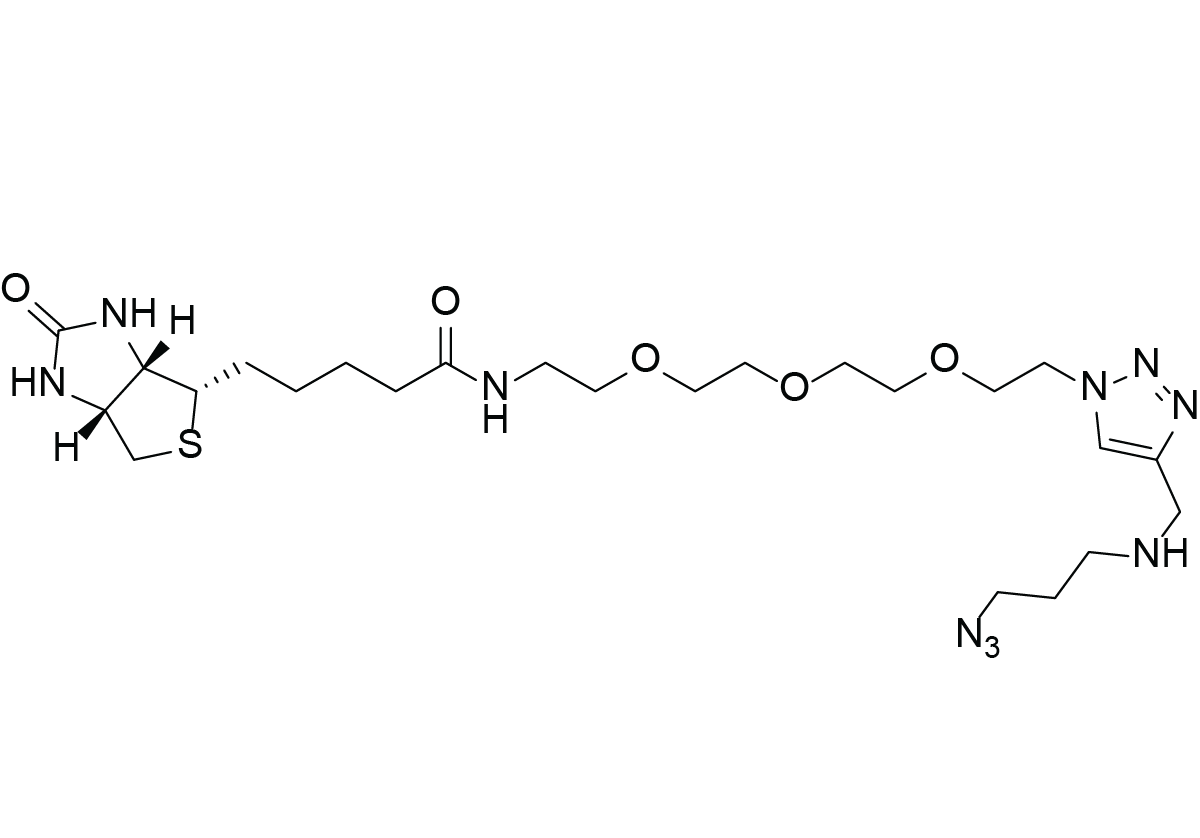 10 mg

BCFA-235-10

€ 500,00
Biotin Azide Plus is a biotin probe that enables the possibility for copper-catalyzed Azide-Alkyne Chemistry (CuAAC) to biotin label alkyne or DBCO modified targets. The Azide Plus is a chemical structure that works as a strong copper-chelating system allowing the formation of a strong and active copper complex that makes Biotin Azide Plus the reactant and the catalyst in the CuAAC reaction. Therefore the reaction can be performed under diluted conditions. Once the biotin is attached to a biomolecule fluorescence microscopy detection can be carried out using the well-known signal enhancement strategy of incubation with a fluorescent streptavidin-conjugate.

LITERATURE

Essential requirement for JPT2 in NAADP-evoked Ca2+ signaling, G. S. Gunaratne et al., 2021, Science Signaling, Vol. 14(675), eabd5605.

https://doi.org/10.1126/scisignal.abd5605

TMEM132A, a novel Wnt signaling pathway regulator through Wntless (WLS) interaction, B. Li et al., 2020, Frontiers in Cell and Developmental Biology, Vol. 8, 599890.

Molecular Formula
Shelf Life

12 months unopened after receipt

Storage Conditions
Molecular Weight
Purity
Physical State

off-white to slightly orange amorphous solid or oil

CAS Number
Solubility
Preparation/Handling

For a 10 mM solution add 858 μL to 5 mg.
For a 10 mM solution add 1716 μL to 10 mg.