[woof sid="shoppingCart" autohide=0]
Biotin-PEG4-Azide
Biotinylation reagent for labeling by CuAAC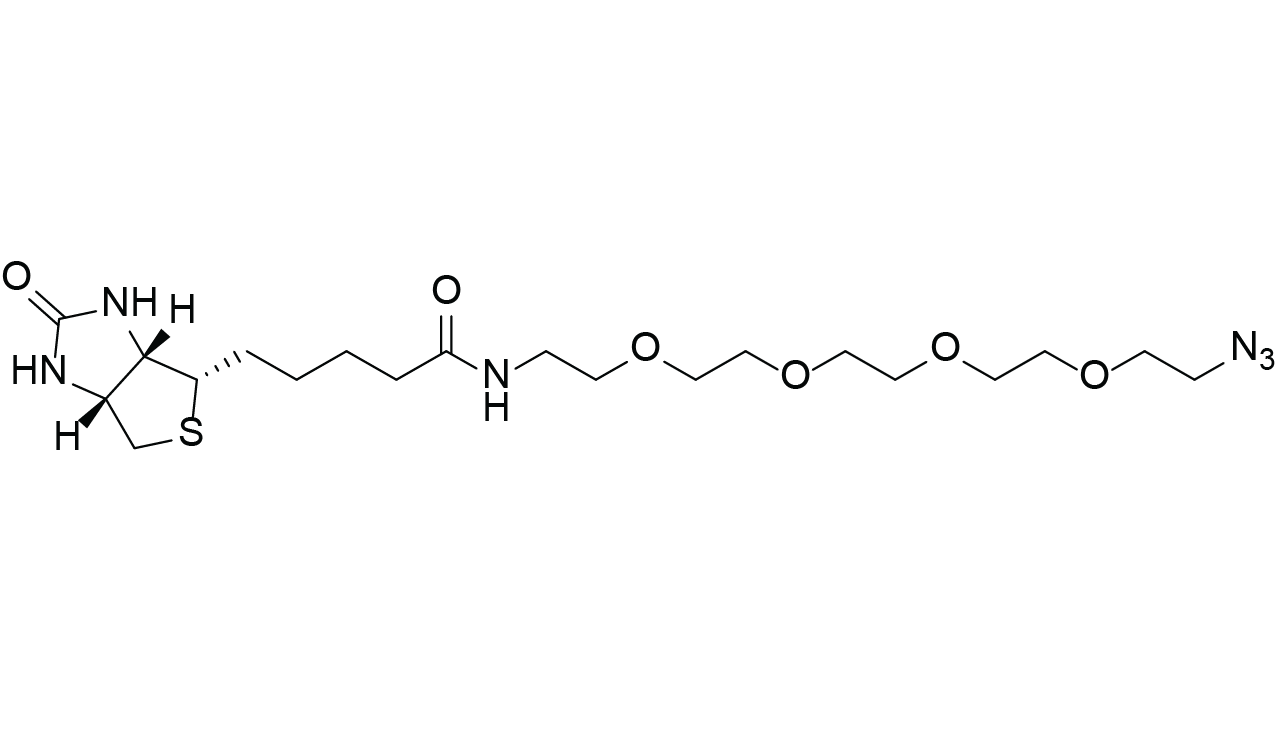 10 mg

BCFA-234-10

€ 110,00
Biotin-PEG4-Azide is a biotin probe that enables the possibility for copper-catalyzed Azide-Alkyne Chemistry (CuAAC) to biotin label alkyne or DBCO modified targets. Once the biotin is attached to a biomolecule, fluorescence microscopy detection can be carried out using the well-known signal enhancement strategy of incubation with a fluorescent streptavidin-conjugate.

The introduction for the hydrophilic PEG4-moity (19 atoms) reduces aggregation and precipitation during the labeling reaction due to an increase in hydrophilicity and also enhances the detection efficiency of the biotin due to reducing sterically hindrance.

LITERATURE

Discovery of an NAD+ analogue with enhanced specificity for PARP1, X. N. Zhang et al., 2022, Chemical Science, Vol. 13(7), p. 1982-1991.

https://doi.org/10.1039/D1SC06256E

Epitopes displayed in a cyclic peptide scaffold bind SARS‐CoV‐2 antibodies, C. Eriksson et al., 2023, ChemBioChem, Vol. 24(15), e202300103.

https://doi.org/10.1002/cbic.202300103

Functionalized scout fragments for site-specific covalent ligand discovery and optimization, V. M. Crowley et al., 2021, ACS Central Science, Vol. 7(4), p. 613-623.

Molecular Formula
Shelf Life

12 months unopened after receipt

Storage Conditions
Molecular Weight
Purity
Physical State

white to grey amorphous solid

CAS Number
Solubility
Preparation/Handling

For a 10 mM solution add 1023 μL to 5 mg.
For a 10 mM solution add 2047 μL to 10 mg.