[woof sid="shoppingCart" autohide=0]
DBCO-PEG4-Desthiobiotin
Desthiobiotinylation reagent for labeling by SPAAC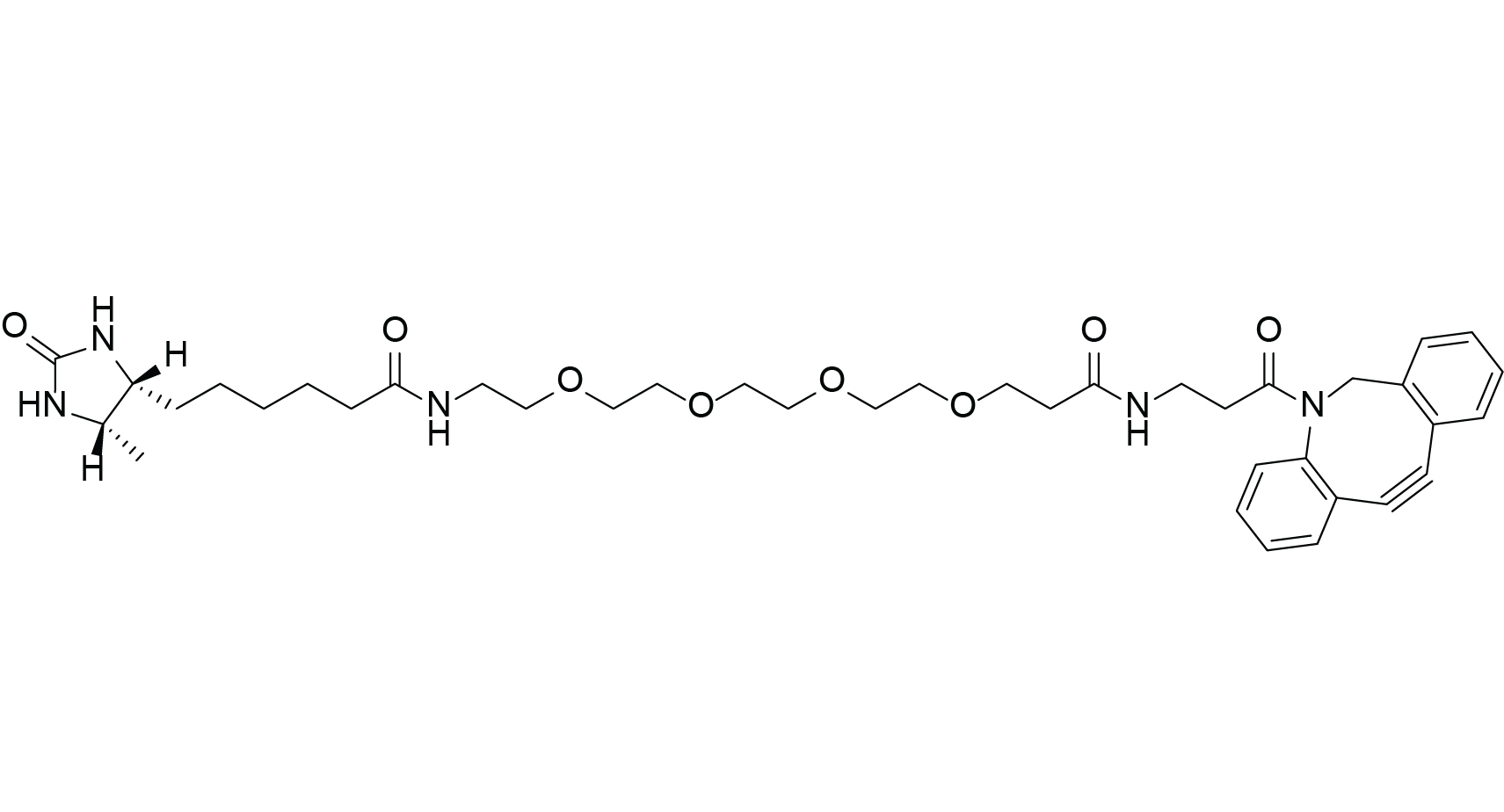 10 mg

BCFA-233-10

€ 260,00
DBCO-PEG4-Desthiobiotin can be incorporated to biomolecules via strain-promoted Alkyne-Azide Chemistry (SPAAC) which does not need a Cu (I) catalysis or heating. Desthiobiotin binds less tightly to streptavidin than biotin and therefore Desthiobiotin labelled biomolecules can easily be eluted from streptavidin affinity resin by using free biotin.

The introduction of the hydrophilic PEG4-moity reduces aggregation and precipitation during the labeling reaction by increasing the hydrophilicity.

LITERATURE

Quantitative secretome analysis of activated Jurkat cells using click chemistry-based enrichment of secreted glycoproteins, K. E. Witzke et al., 2017, Journal of Proteome Research, Vol. 16(1), p. 137-146.

https://doi.org/10.1021/acs.jproteome.6b00575

Tetracyclines modify translation by targeting key human rRNA substructures, J. D. Mortison et al., 2018, Cell chemical biology, Vol. 25(12), p. 1506-1518.

Molecular Formula
Shelf Life

12 months unopened after receipt

Storage Conditions
Molecular Weight
Purity
Physical State
CAS Number
Solubility

DMSO, DMF, MeOH, DCM, THF

Preparation/Handling

For a 10 mM solution add 695 μL to 5 mg.
For a 10 mM solution add 1389 μL to 10 mg.