[woof sid="shoppingCart" autohide=0]
Ferrocene Azide
Organometallic tag for labeling DNA/RNA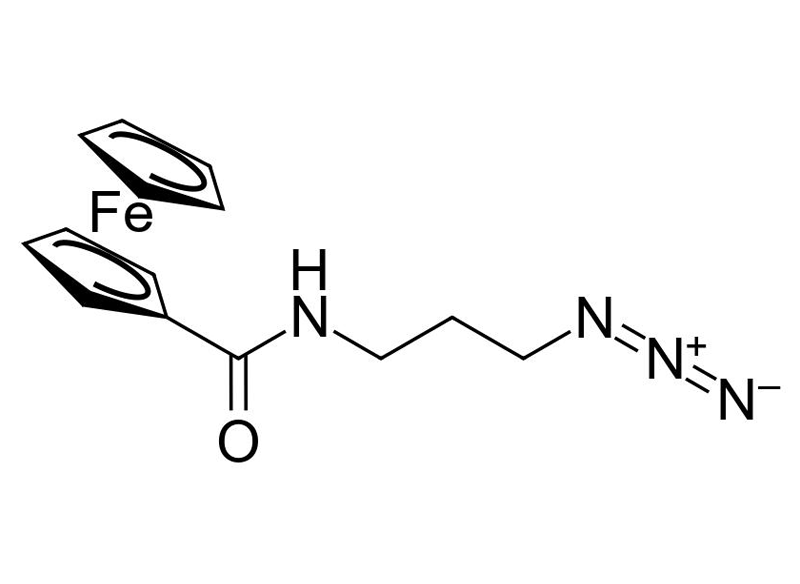 Ferrocene Azide is an organometallic compound that can be attached to biomolecules via click chemistry to add new properties.

LITERATURE

Interface Engineering of "Clickable" Organic Electrochemical Transistors toward Biosensing Devices, G. E. Fenoy et al., 2023, ACS Appl. Mater. Interfaces, Vol. 15(8), p. 10885–10896.

Molecular Formula
Shelf Life

12 months unopened after receipt

Storage Conditions
Molecular Weight
Purity
Physical State

yellow to light orange solid

CAS Number
Solubility
Preparation/Handling

For a 10 mM solution add 320 μL to 1 mg.