[woof sid="shoppingCart" autohide=0]
Tri-GalNAc-DBCO
Copper-free clickable Tri-GalNAc identifier for target delivery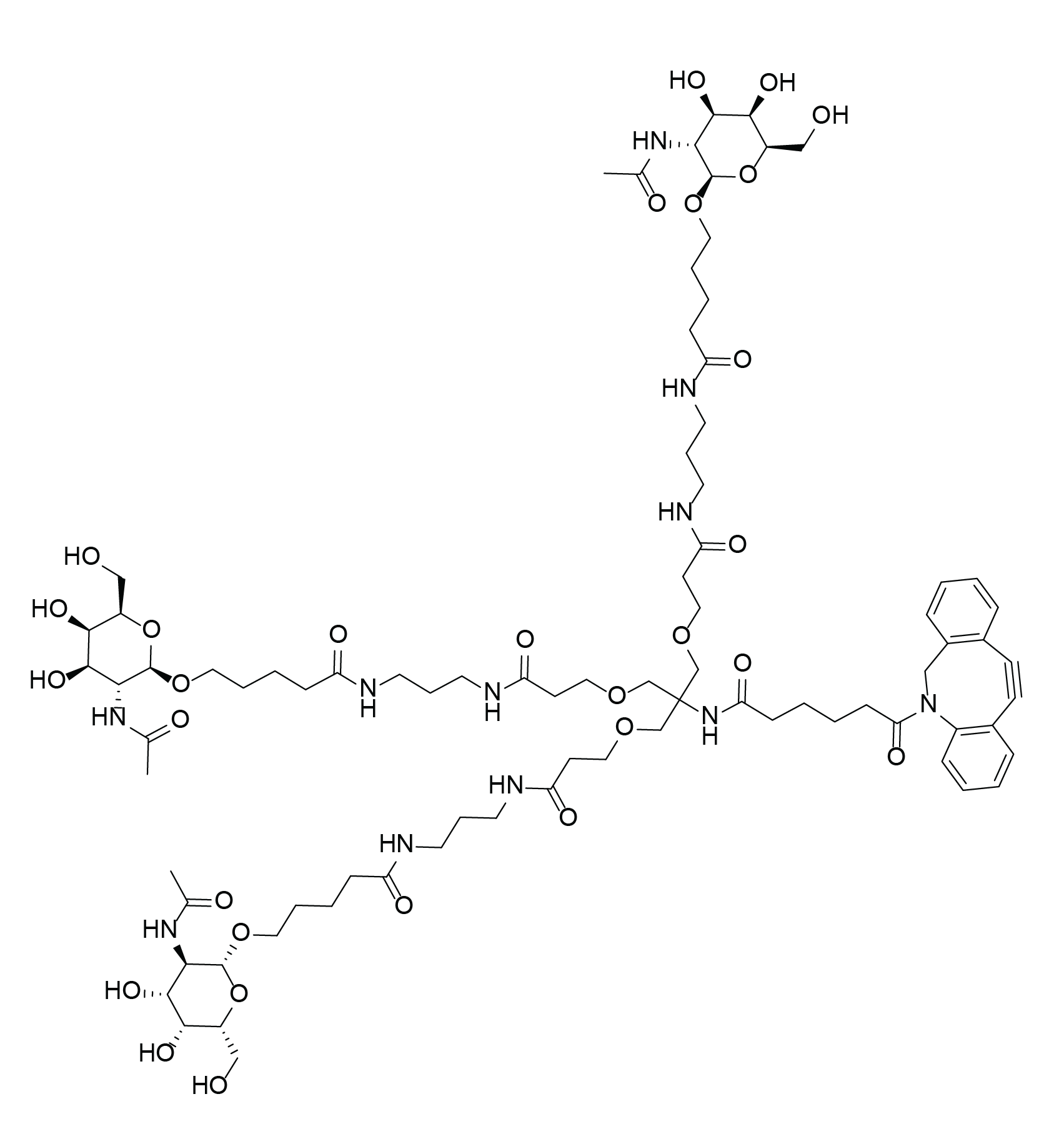 10 mg

BCFA-245-10

€ 950,00
Tri-GalNAc-DBCO enables the possibility to click label an azide modified target with an Tri-GalNAc by strain-promoted Alkyne-Azide cycloaddition (SPAAC). The Tri-GalNAc structure is recognized by the desialic acid glycoprotein receptor (ASGPR) and can be therefore used to target delivery of biomolecules as siRNA to liver tissue.

LITERATURE

Site-Selective LYTACs for Targeted Protein Degradation, D. Trauner et al., 2021, Synfacts, Vol. 17(07), 0818.

https://doi.org/10.1055/s-0040-1719647

LYTACs that engage the asialoglycoprotein receptor for targeted protein degradation, G. Ahn et al., 2021, Nature Chemical Biology, Vol. 17(9), p. 937-946.

https://doi.org/10.1038/s41589-021-00770-1

Targeting the Epidermal Growth Factor Receptor with Molecular Degraders: State-of-the-Art and Future Opportunities, P. Maity et al., 2023, Journal of Medicinal Chemistry, Vol. 66(5), p. 3135-3172.

Molecular Formula
Shelf Life

12 months unopened after receipt

Storage Conditions
Molecular Weight
Purity
Physical State
CAS Number
Solubility
Preparation/Handling

For a 10 mM solution add 289 μL to 5 mg.
For a 10 mM solution add 578 μL to 10 mg.